4 different finish points
NorthCape – Helsinki: 1753km and 15,000m climbing
NorthCape – Bregenz: 4071km and 28,050m climbing
NorthCape – Nice: 5370km and 48,100m climbing
NorthCape – Tarifa: 7381km and 80,000m climbing
Same route as the years before, only a view small changes for improvement. Changes are possible till end of May, mostly in the Baltic countries and Polen, where roadworks are common. These sections will be checked again on site in May 2022.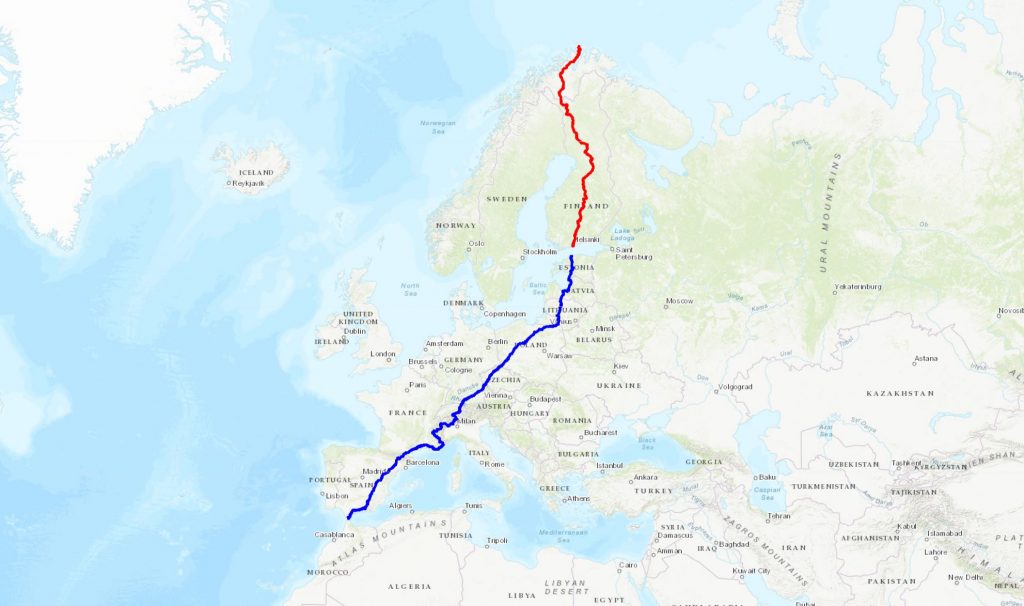 Part 1: North Cape to Helsinki
1753km and 15,000m climbing
Finnland, Lapland
Highlights:
North Cape, Rovaniemi, Helsinki, the midnight sun, 24 hours daylight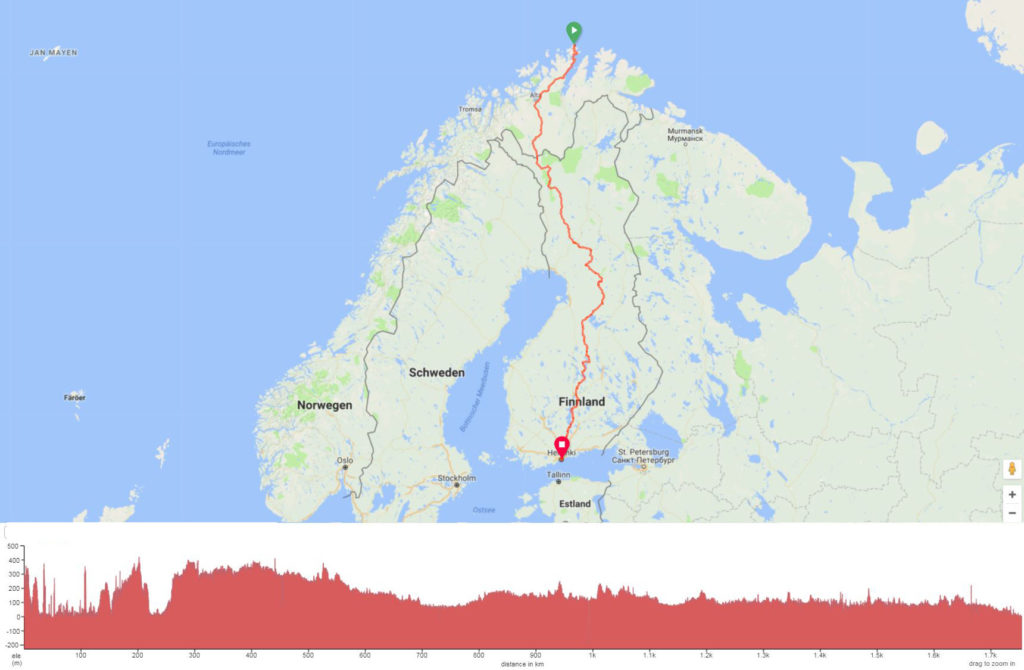 Part 2: Tallinn to Bregenz
2327km and 12,904m climbing
Highlights:
Tallinn, Riga, Torun, Poznañ, Terezin, Pilsen, Bregenz
Part 3: Bregenz to Nice
1124km and 19,232m climbing
the Alps and the Mediterranean Sea
Highlights:
River Rhein with the River Rhein Canyon to the source of the river Rhein, Oberalppass, Gotthardpass, Lago Maggiore, Pt. St. Bernard, Col d'Iseran, Col du Télégraphe, Col du Galibier, Col du Lautaret, La Grave and Bourg-d'Oisan, Lac de Serre Porcon, Col du Gaillon, river Vars, Nice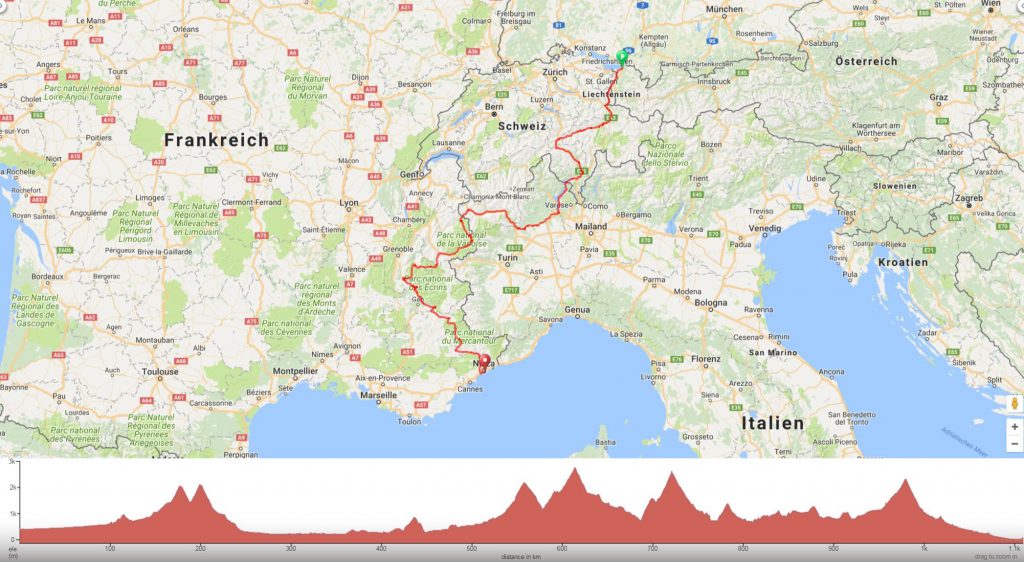 Part 4: Nice to Andorra
694km and 8,595m climbing
the Mediterranean Sea
Highlights:
Cannes, Coastline Cannes to Fréjus, Arles, Canal du Rhône à Sète, Aigues-Mortes, Cathédrale de Maguelone, the Pyrenees, Port d'Envalira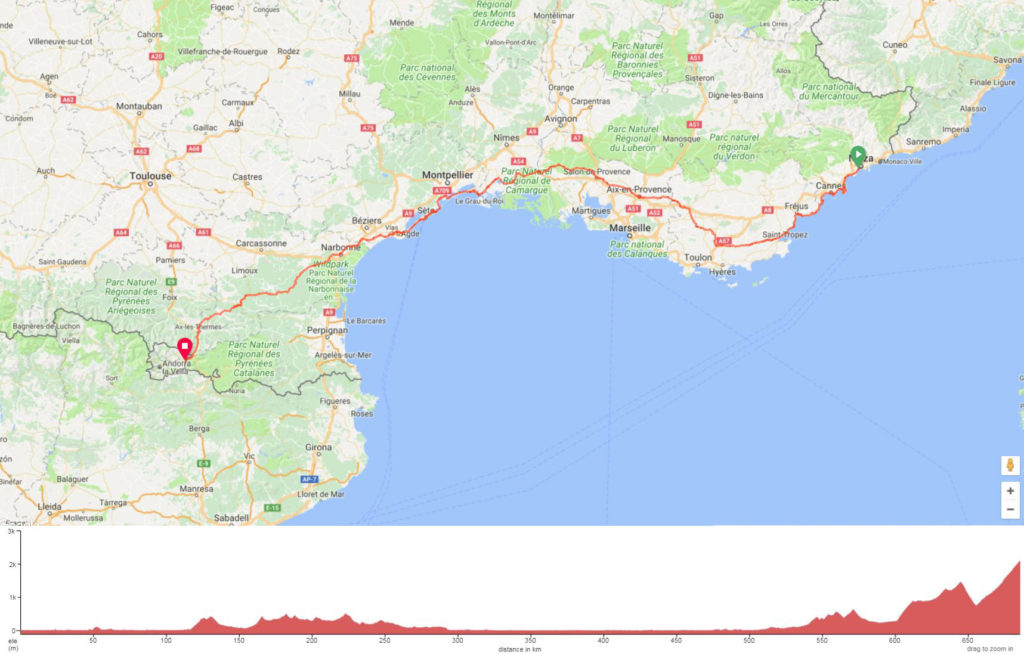 Part 5: Andorra to Tarifa
1483km and 22,526m climbing
the Pyrenees, Iberian Peninsula, Spain
Highlights:
Serra del Montsec, Sierras de Cazorla, Sierra Nevada, Pico del Veleta, Ronda, Camino del Rey, Tarifa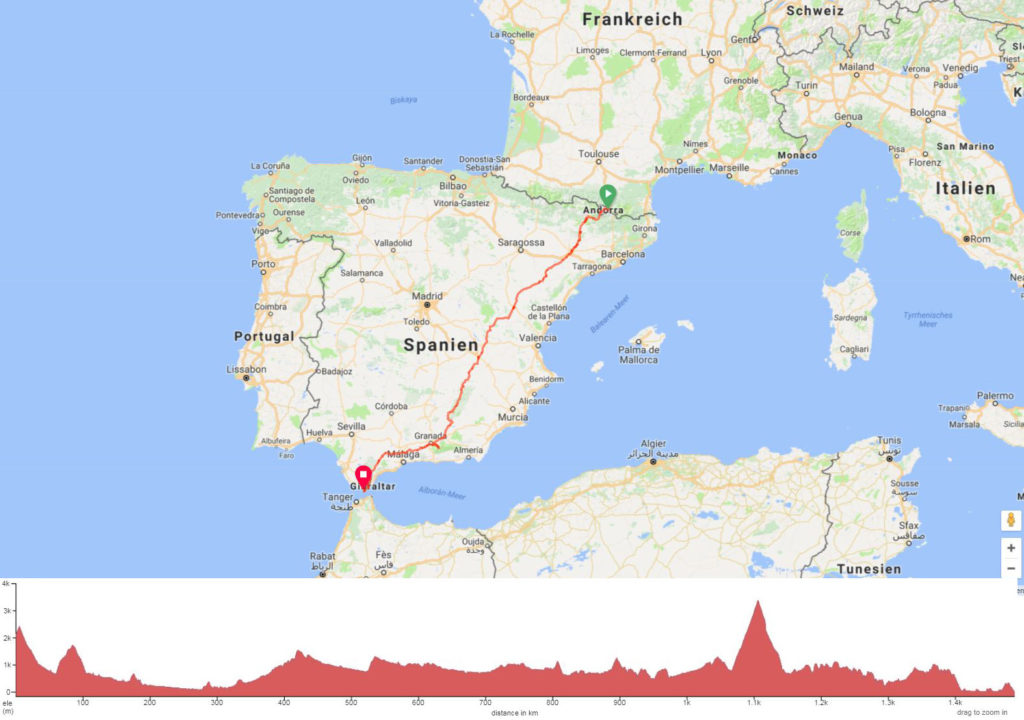 It is a designated route, which must be completed in full, no detours.
From Helsinki to Tallinn will the rider take the ferry.