NCT 2024
The tracking won't stop until the last rider crosses the finish line!
The fastest route time, an unbeatable 21 days, still stands! The longest, set during the last edition, is 100 days.
Will these records be broken next summer?
The upcoming edition will begin precisely one-minute past midnight on June 20th.
Photo: Roberto De Osti, NCT finisher 2022.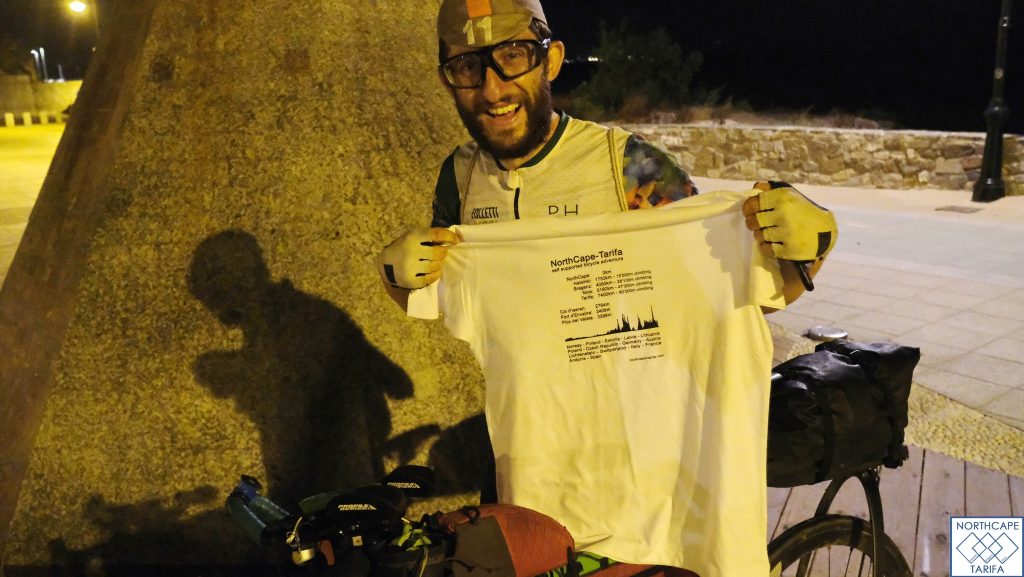 #northcapetarifa #ncta2024 #endurancecycling #endurance #bikepacking #bikepackinglife #ultracycling #adventurebybike #adventurecycling #longdistancecycling #ciclismo #ultrabicyclerace #cyclinglife #rower #bikelife #cycling #ultraendurancecycling #rusjanbag #transbikeadventures