After 7 days on the route, 10 riders reached checkpoint 1 Helsinki and are currently in the Baltic states or already in Poland.
Just about some of all the riders…
Daniel is in the lead since the start. After already 5km from the start his electronic shifting started making problems. Anyway 780km was his first stage, to much what he told me in the middle of Finland. And riding the route is a bit different as planing the route on the computer.
Matti Ainasoja from Finland is in the second position.
Jasmijn Muller is doing well in 3th position. In the north of Finland she struggled with the temperature and the headwind. Jasmijn also was ready for the 2020 start and had to wait 2 more years now.
Tony Fabry Crisafi from Italy in 4th position had problems with his front wheel just near Helsinki. Something with the dynamo. Luckely he could solf it and is now also in the Baltic.
Irena Sosinska in 5th position struggled the last 3 days with fewer and looks finally recovered and having fun on here bike again.
Roberto de Osti was also waiting since 3 years for this adventure.
He had big expectations, wrote once trying a new record. Sadly short after the start in the remoteness of Lapland, his freewheel started to make problems. When i met him a few km before the border to Finland, he told me, that he hopes to make it to Rovaniemi where he could find a bicycle shop to solve the issue. Sadly he got stock at Enontekiö, 450km after the start and 300km before Rovaniemi. We are happy that Roberto could solve the problem and is since trying to catch up with riders in the front.
Marianne Thissen-Smits is since day 2 ill and stays still in Rovaniemi. She hopes to continue on Tuesday her journey on the route.
Lawrence from Singapore came not for racing, he will just see Europe and enjoy the route. He has enough memory for his camera to take a lot of photos.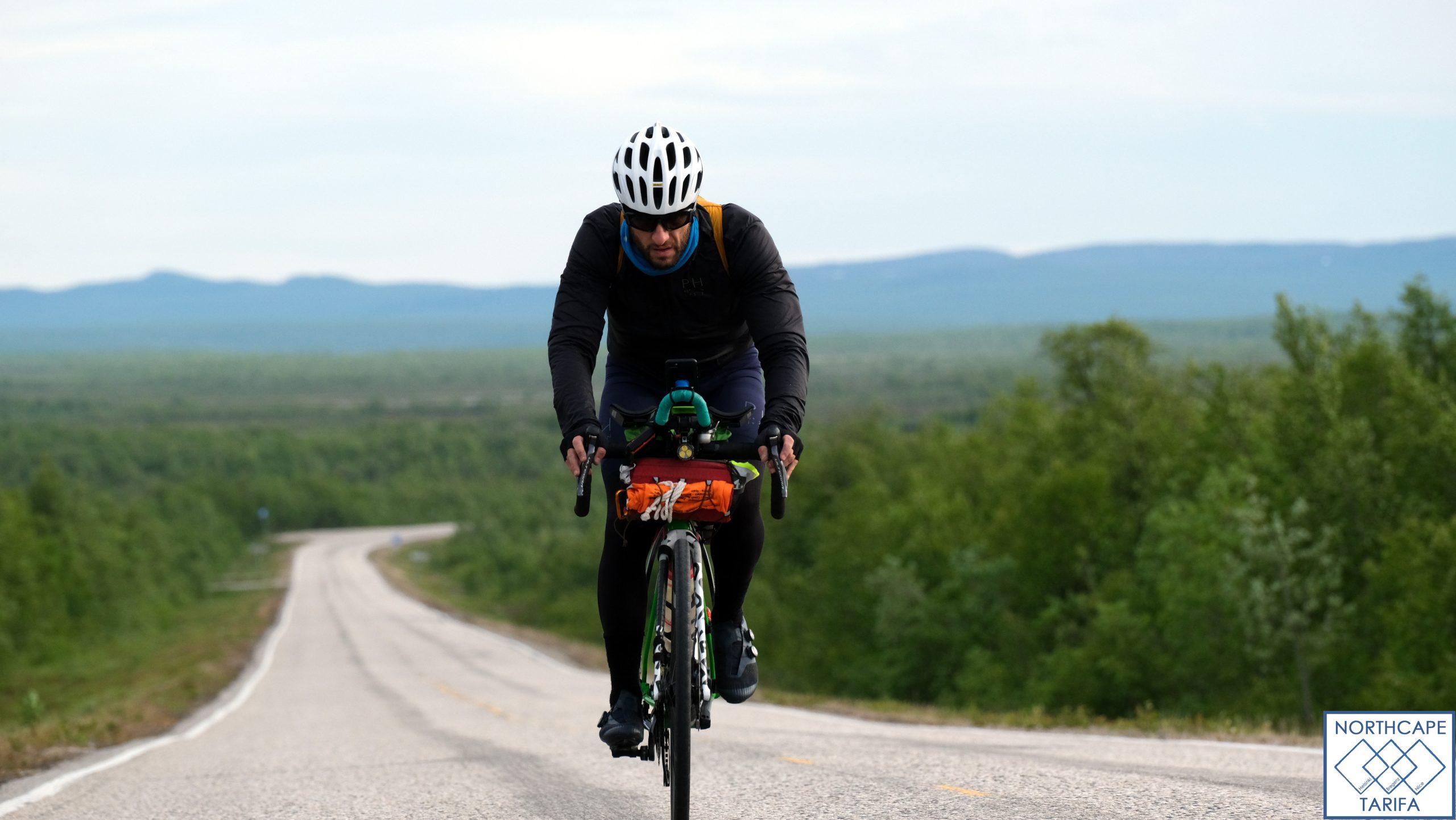 #northcapetarifa #ncta2022 #endurancecycling #endurance #bikepacking #bikepackinglife #ultracycling #adventurebybike #adventurecycling #longdistancecycling #ciclismo #ultrabicyclerace #cyclinglife #rower #bikelife #cycling #ultraendurancecycling #rusjanbag #transbikeadventures