Peter Felten from Germany is with almost 65 years our oldest rider this year:
His experience:
ca. 60 Brevets 200 – 600km
4x PBP
3x 1001 Mille Miglia
2x Superbrevet ( Hamburg-Belin-Köln-Hamburg)
2x TransGermany (MTB)
ACT3 + ACT5
YukonArcticUltra (FAtbike)
2x Iditarod Trail Invitational
ca. 15 24h Rennen
etc. …
His goal for the NorthCape-Tarifa: "finishen"
Peter is traveling with a tent and we ar enot sure he ever booked a room so far.
He is actually in position 13 and we are sure, he will finish in Tarifa.
photos: a few km after the start at the NorthCape and after 200km before Alta.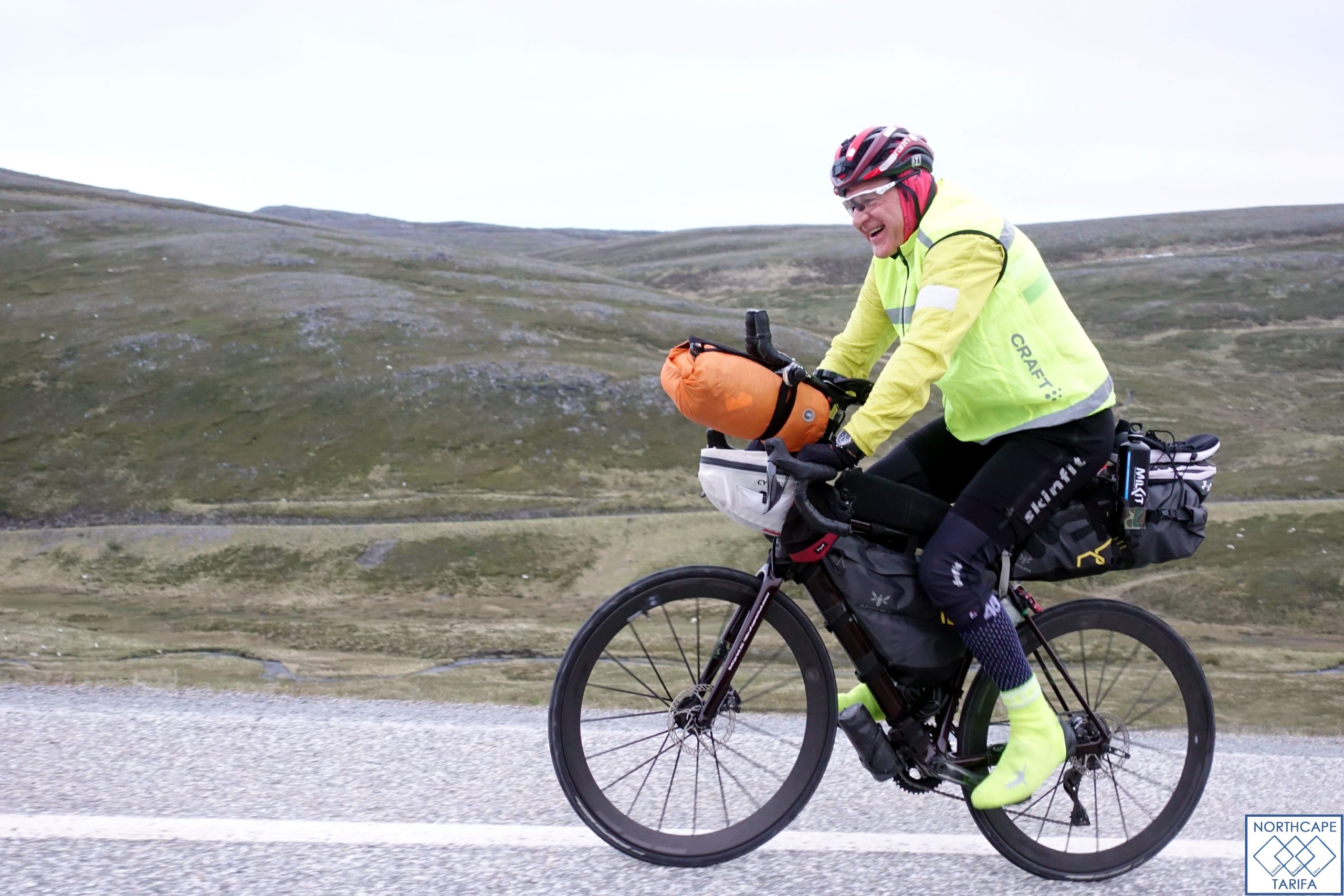 #northcapetarifa #ncta2022 #endurancecycling #endurance #bikepacking #bikepackinglife #ultracycling #adventurebybike #adventurecycling #longdistancecycling #ciclismo #ultrabicyclerace #cyclinglife #rower #bikelife #cycling #ultraendurancecycling #rusjanbag #transbikeadventures